DAILY LUNCH FOR BUSINESSES
The administration is open all three weeks from Monday - Friday from 9.30am to 3pm if you have any questions regarding the daily lunch for businesses. Please call +45 20805200 or email [email protected]
Aamanns daily lunch for businesses has great success which has resulted in an expansion of our kitchen facilities. Thereby, we ensure more companies the possibility to jump on board our daily lunch from Aamanns Kitchen.
Treat your colleagues with a special fringe benefit. The lunch will not only be filling, however, you and your colleagues will experience new and exciting combinations of flavour in between classic Danish dishes and great variation from day to day, week to week.
We make everything from scratch beside salami and cheese. Then, we know exactly what is in our food. We only use clean ingredients and thereby assure you avoid additives like nitrite, artificial colours, stabilisers and so on.
Likewise, from an animal welfare point of view, our food can be enjoyed with a clean conscience. All our meat comes from animals that have lived a decent life.
Please contact us for price.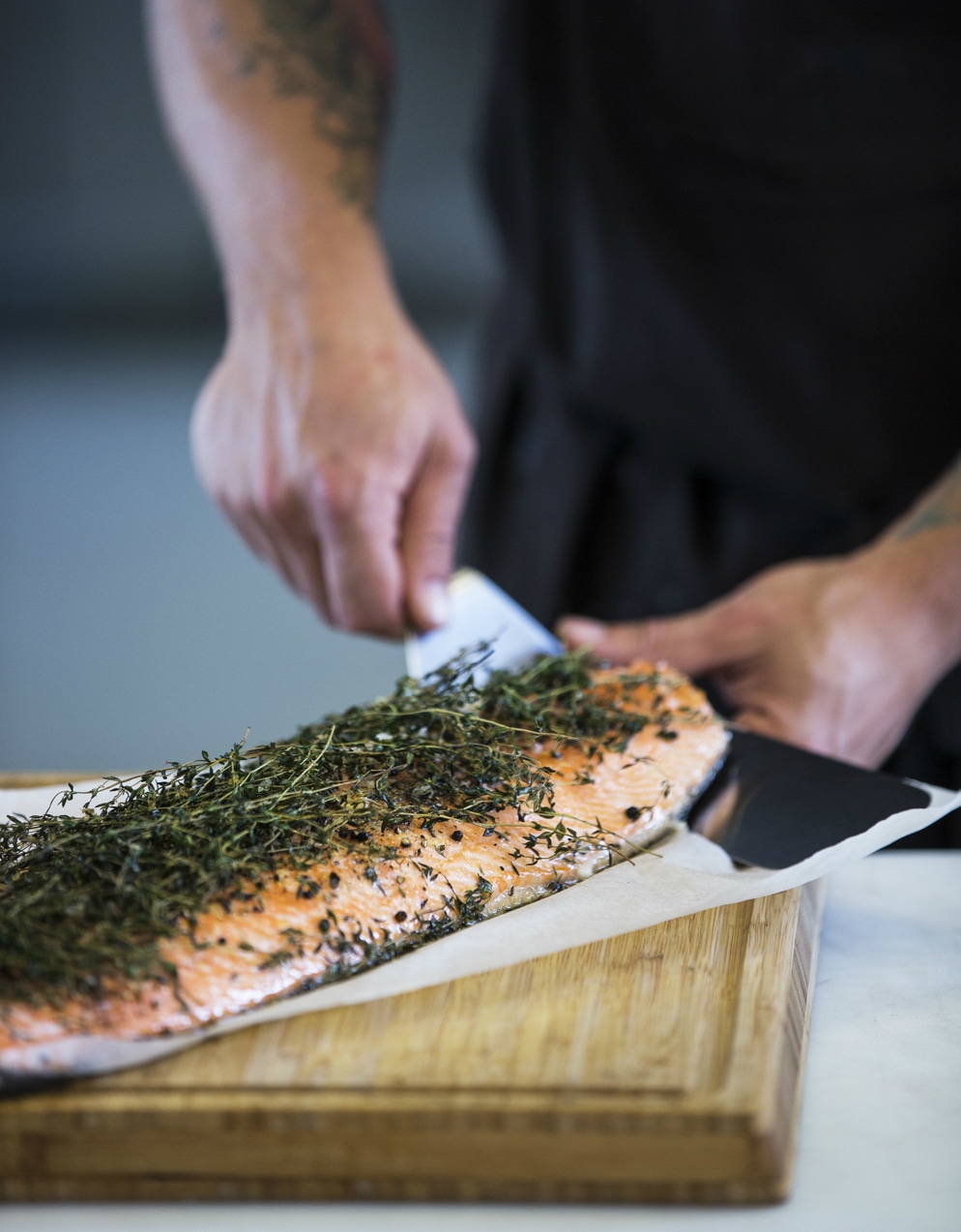 Try our lunch now - Order a trial
Taste if we are something you would like. We offer a two weeks trial - no strings attached.
Contact us at +45 2080 5200 or by email [email protected]
You can also fill in this form and we will contact you as soon as possible.
Satisfied customers say...
"Super mad. Den bedste frokostordning jeg har haft. Varieret og altid velsmagende!"
"Lækker tilberedning, gode råvarer, høj kvalitet, meget god service."
"I er 100% de bedste, vi har haft - og jeg ville absolut anbefale jer."
"Den ubetinget bedste leverandør vi har haft I 17 år"

Our cantina on Refshaleøen
Our cantina located on Refshaleøen has become a daily gathering spot for the creative start-ups, artists and business people of Refshaleøen.
You can get a lunch deal with us from every Monday to Friday but also if you just want to join once in a while.
"We are more than happy customers. Aamanns Kitchen is without a doubt the most ambitious lunch provider we have ever tried. Everyday is like visiting a restaurant..."
Jarl Vindæs, Partner, Cotter
And would you like to try our cantina? Contact us on +45 20805200 or email [email protected]
You can also fill in the form and we will contact you as soon as possible.