Our minismørrebrød is our smørrebrød in half size. They are perfect if you want to taste several different ones and they are suitable both for the formal and informal parties or get-togethers.
- We recommend 4-8 pieces per pers. (minimum order of 5 persons)
- You choose yourself. Simply mark the kinds you want.
We always recommend the topping (crisp and herbs) to be packed seperately and placed just before serving - thereby we ensure the crisp to be crisp and the presention of it tip top when served.
You can have the minismørrebrød delivered on black trays ready to be placed directly on the table. These are transportet in Aamanns boxes and both trays and boxes are to be returned.
It is also possible to choose delivery in our decorative take away boxes. These are not be returned.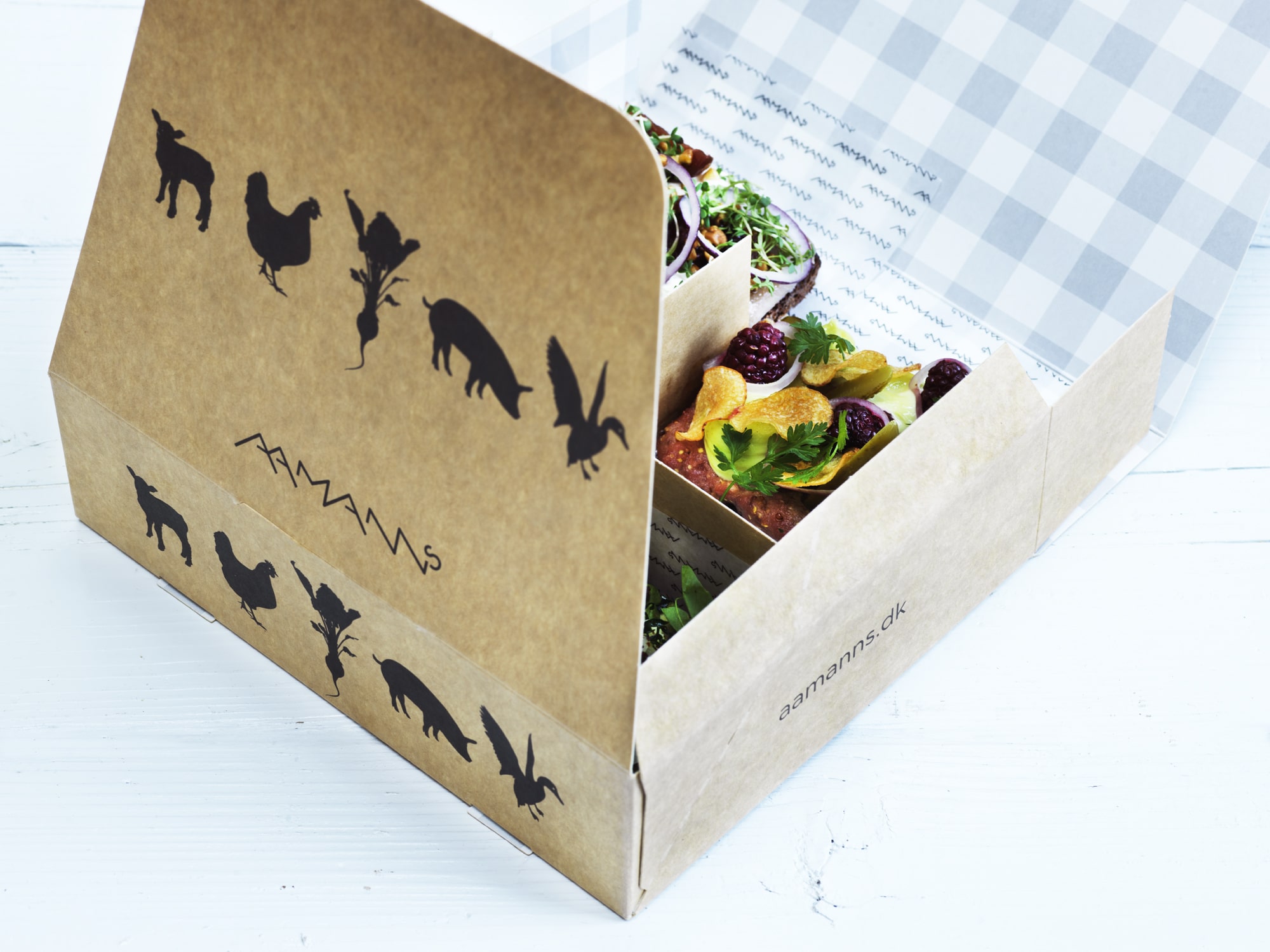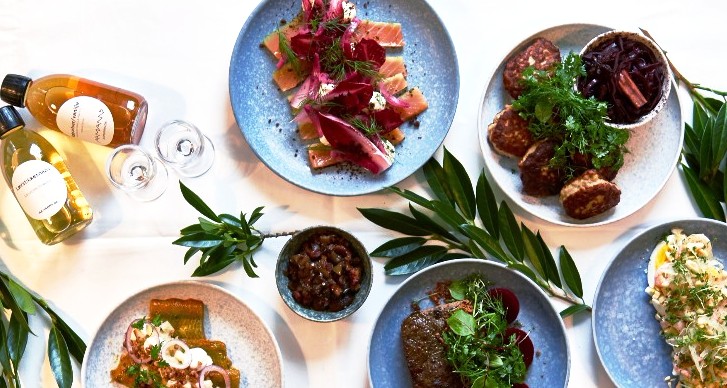 Try our buffet with cold dishes as e.g. chicken salad, herring and beef tartare. You can also choose warm dishes like grilled sirloin, meatballs and potato compote.
Our homemade sourdough rye bread as well as organic butter is included and the buffet will be delivered beautifully presented in disposable boxes ready to put on the table.
- Choose minimum 6 different dishes and minimum for 10 persons
- Order the latest 4 days before
Have Aamanns delivered right to your table
We have many years of experience with hosting parties and events - likewise with catering.
We always deliver high quality food made with the best ingredients of the season. We pickle, braise, fry and bake everything from scratch. Fruit and vegetables are in season, the fish is sustainable, the meat comes from animals that have lived a decent life outdoors and the flour and dairy products are organic. The respect and solid craftmanship is consistent whether you go for minismørrebrød or buffet.
You can pickup your order at our Deli & Take Away or you can have the food delivered.
Contact us if you have any questions or if you want to hear more about our catering.