Avocado

kr.

69,00

hytteost, syltede og bagte tomater, glaskål og rugchips

1 pcs

kr.

69,00

2 pcs

kr.

138,00

3 pcs

kr.

207,00

4 pcs

kr.

276,00

5 pcs

kr.

345,00

6 pcs

kr.

414,00

7 pcs

kr.

483,00

8 pcs

kr.

552,00

9 pcs

kr.

621,00

10 pcs

kr.

690,00

11 pcs

kr.

759,00

12 pcs

kr.

828,00

13 pcs

kr.

897,00

14 pcs

kr.

966,00

15 pcs

kr.

1.035,00

16 pcs

kr.

1.104,00

17 pcs

kr.

1.173,00

18 pcs

kr.

1.242,00

19 pcs

kr.

1.311,00

20 pcs

kr.

1.380,00

21 pcs

kr.

1.449,00

22 pcs

kr.

1.518,00

23 pcs

kr.

1.587,00

24 pcs

kr.

1.656,00

25 pcs

kr.

1.725,00

26 pcs

kr.

1.794,00

27 pcs

kr.

1.863,00

28 pcs

kr.

1.932,00

29 pcs

kr.

2.001,00

30 pcs

kr.

2.070,00

31 pcs

kr.

2.139,00

32 pcs

kr.

2.208,00

33 pcs

kr.

2.277,00

34 pcs

kr.

2.346,00

35 pcs

kr.

2.415,00

36 pcs

kr.

2.484,00

37 pcs

kr.

2.553,00

38 pcs

kr.

2.622,00

39 pcs

kr.

2.691,00

40 pcs

kr.

2.760,00

41 pcs

kr.

2.829,00

42 pcs

kr.

2.898,00

43 pcs

kr.

2.967,00

44 pcs

kr.

3.036,00

45 pcs

kr.

3.105,00

46 pcs

kr.

3.174,00

47 pcs

kr.

3.243,00

48 pcs

kr.

3.312,00

49 pcs

kr.

3.381,00

50 pcs

kr.

3.450,00

51 pcs

kr.

3.519,00

52 pcs

kr.

3.588,00

53 pcs

kr.

3.657,00

54 pcs

kr.

3.726,00

55 pcs

kr.

3.795,00

56 pcs

kr.

3.864,00

57 pcs

kr.

3.933,00

58 pcs

kr.

4.002,00

59 pcs

kr.

4.071,00

60 pcs

kr.

4.140,00

61 pcs

kr.

4.209,00

62 pcs

kr.

4.278,00

63 pcs

kr.

4.347,00

64 pcs

kr.

4.416,00

65 pcs

kr.

4.485,00

66 pcs

kr.

4.554,00

67 pcs

kr.

4.623,00

68 pcs

kr.

4.692,00

69 pcs

kr.

4.761,00

70 pcs

kr.

4.830,00

71 pcs

kr.

4.899,00

72 pcs

kr.

4.968,00

73 pcs

kr.

5.037,00

74 pcs

kr.

5.106,00

75 pcs

kr.

5.175,00

76 pcs

kr.

5.244,00

77 pcs

kr.

5.313,00

78 pcs

kr.

5.382,00

79 pcs

kr.

5.451,00

80 pcs

kr.

5.520,00

81 pcs

kr.

5.589,00

82 pcs

kr.

5.658,00

83 pcs

kr.

5.727,00

84 pcs

kr.

5.796,00

85 pcs

kr.

5.865,00

86 pcs

kr.

5.934,00

87 pcs

kr.

6.003,00

88 pcs

kr.

6.072,00

89 pcs

kr.

6.141,00

90 pcs

kr.

6.210,00

91 pcs

kr.

6.279,00

92 pcs

kr.

6.348,00

93 pcs

kr.

6.417,00

94 pcs

kr.

6.486,00

95 pcs

kr.

6.555,00

96 pcs

kr.

6.624,00

97 pcs

kr.

6.693,00

98 pcs

kr.

6.762,00

99 pcs

kr.

6.831,00

100 pcs

kr.

6.900,00

Add to cart Order
APPRECIATION FOR THE DANISH LUNCH
"I grew up in a self-sufficient family in Djursland. The joy of proper ingredients and craftsmanship has been with me since childhood."
I love smørrebrød, but most of all, I love the amount of good ingredients and preparation methods that the classic Danish lunch springs from. It is the lunch – and especially the smørrebrød – where the Danish cuisine has truly manifested itself.
For me, the lunch table is a valuable tradition where the families gather to spend time with one another as well as the food. That is why lunch is the focal point at Aamanns.
Mini sandwiches for the reception OR ANNUAL MENU?
We have a solution tailored specifically to your event and we deliver throughout all of Copenhagen.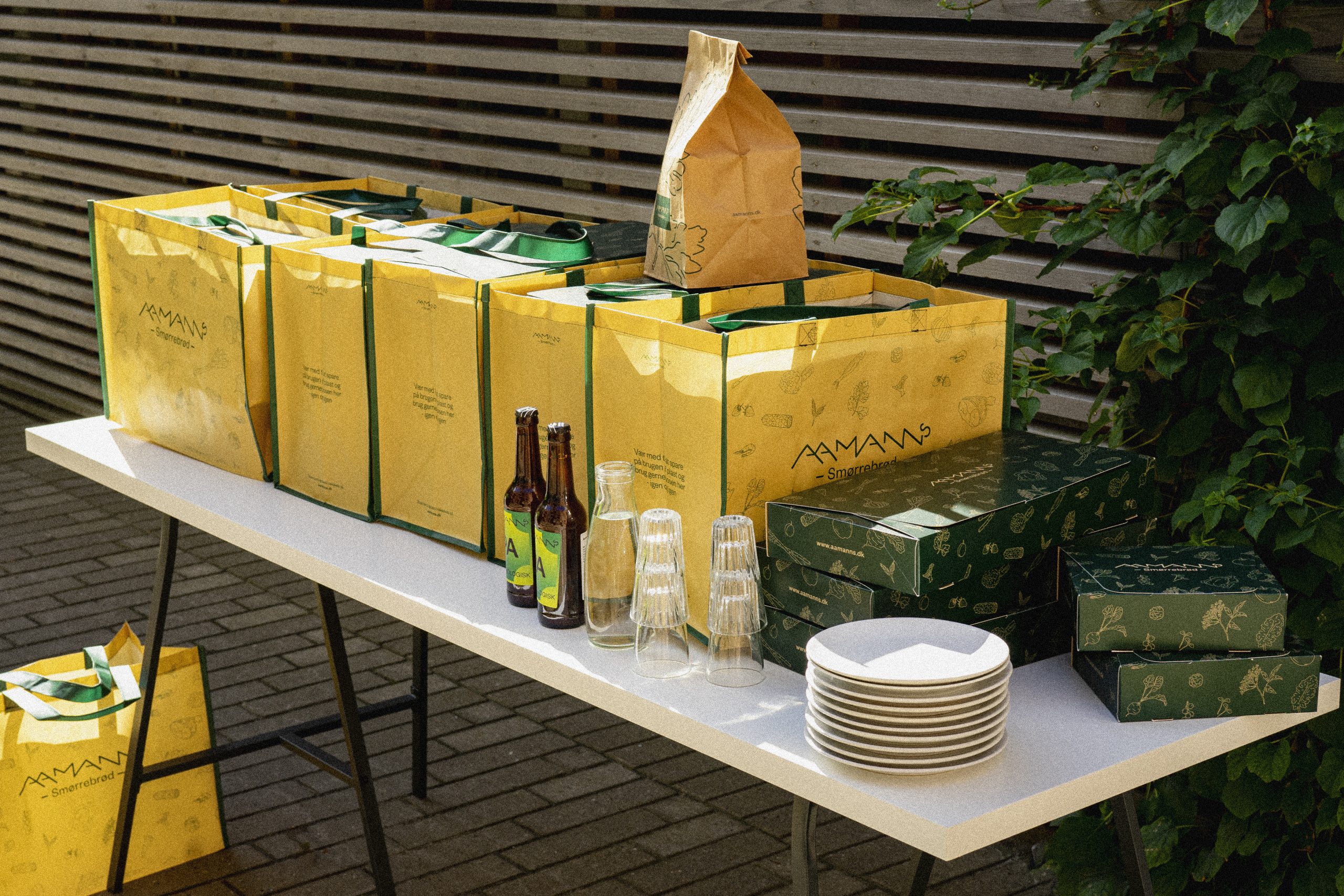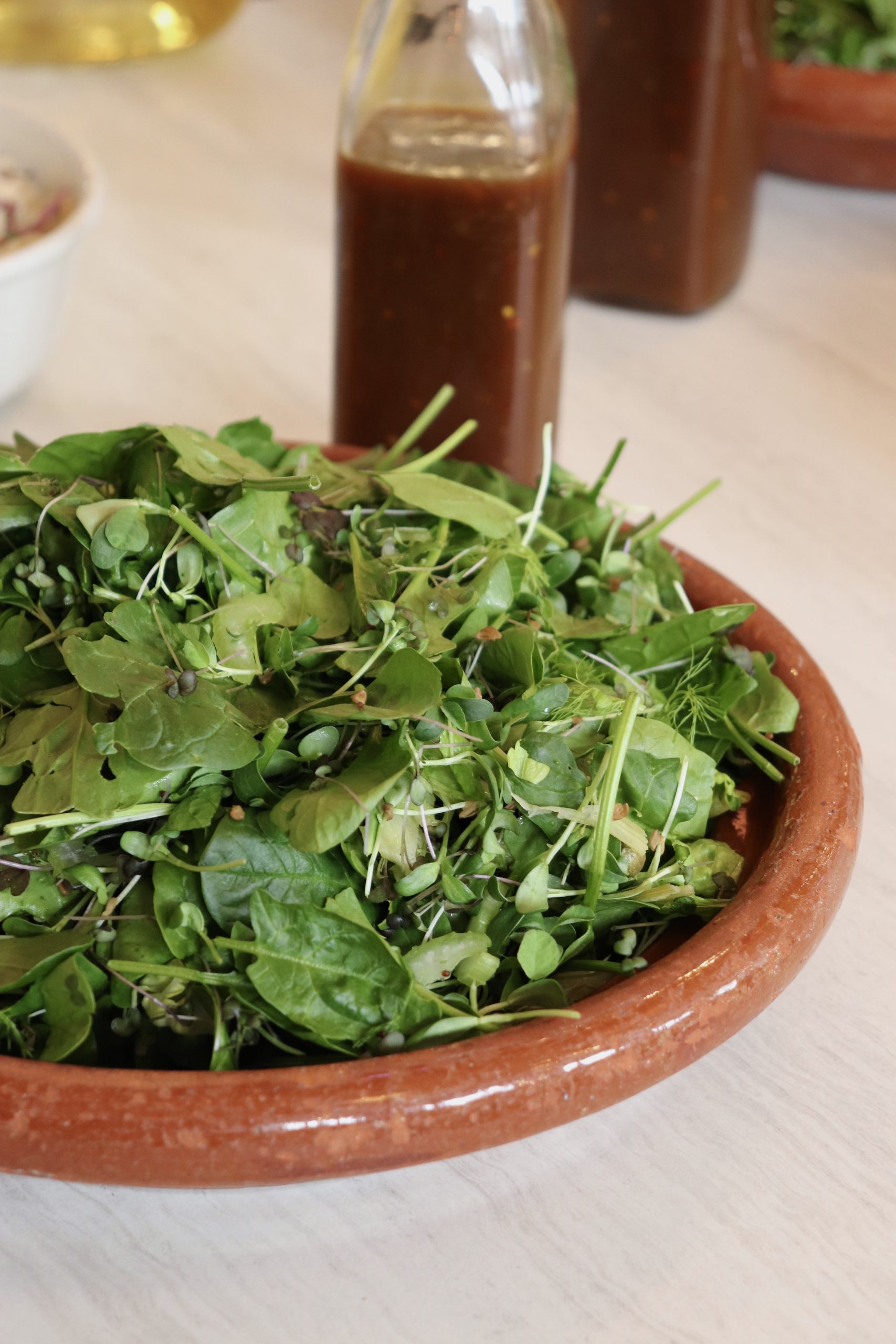 QUALITY FUEL FOR YOUR COLLEAGUES
"We are extremely satisfied customers. Aamanns is undoubtedly the most ambitious company lunch we have ever tried. Every day feels like dining at a restaurant."
– Cotter ApS
With a company lunch from Aamanns, you and your colleagues will enjoy a delicious, nourishing, seasonal, and surprising meal made from scratch, using 60-90% organic ingredients sourced from small Danish producers.
Give a gift card to Aamanns and treat someone close to you to a great experience. You can choose a gift card with a specific amount or select a complete experience from a list we have put together. We can send the gift card to you or directly to the recipient. You have the option to write a personal message on the card or leave it as it is.